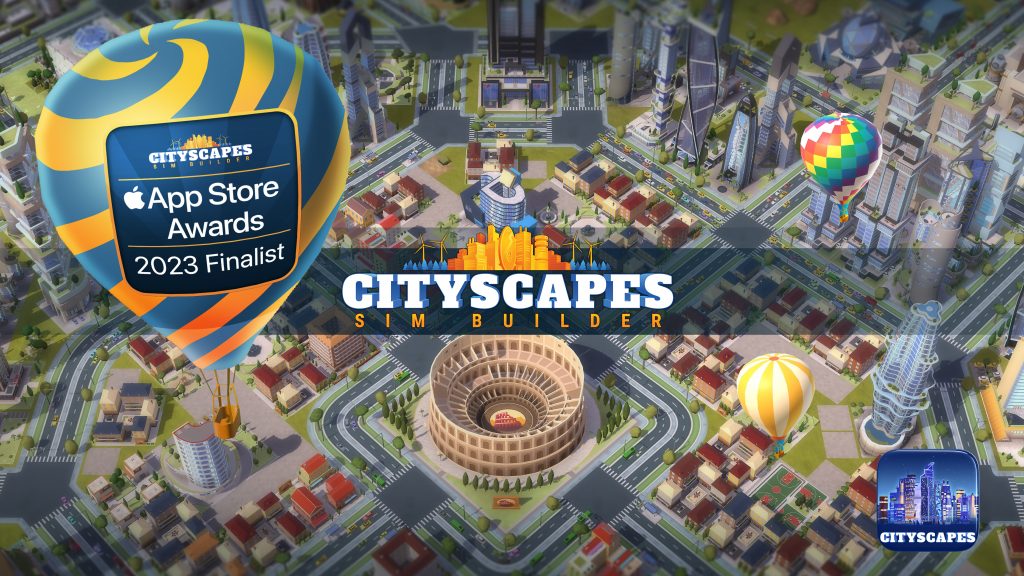 November has been a great month for Cityscapes: Sim Builder! In-game, players can embark on a new City Pass adventure which takes you to the sunny, hilly, and beautiful San Francisco. But there's more!
Cityscapes: Sim Builder recently got shortlisted for two awards:
The Pocket Gamer Awards
Nominated for Best Apple Arcade Game, we're up against some fantastic games in this category, and we'd really appreciate it if you could drop us a vote!
Vote for Cityscapes at the Pocket Gamer Awards here. (Voting ends 30th November)
The App Store Awards
We're delighted to report that Cityscapes: Sim Builder is also a Finalist for the 2023 App Store Awards! Nominated in the Apple Arcade Game of the Year category, we're incredibly proud of the team at Magic Fuel Games for creating a game that connects with players from across the world.
Cityscapes is a title that's continuously evolving, providing players with new landmarks, items and more on a monthly basis.
Try out Cityscapes: Sim Builder on Apple Arcade today: http://apple.co/cityscapes-sb