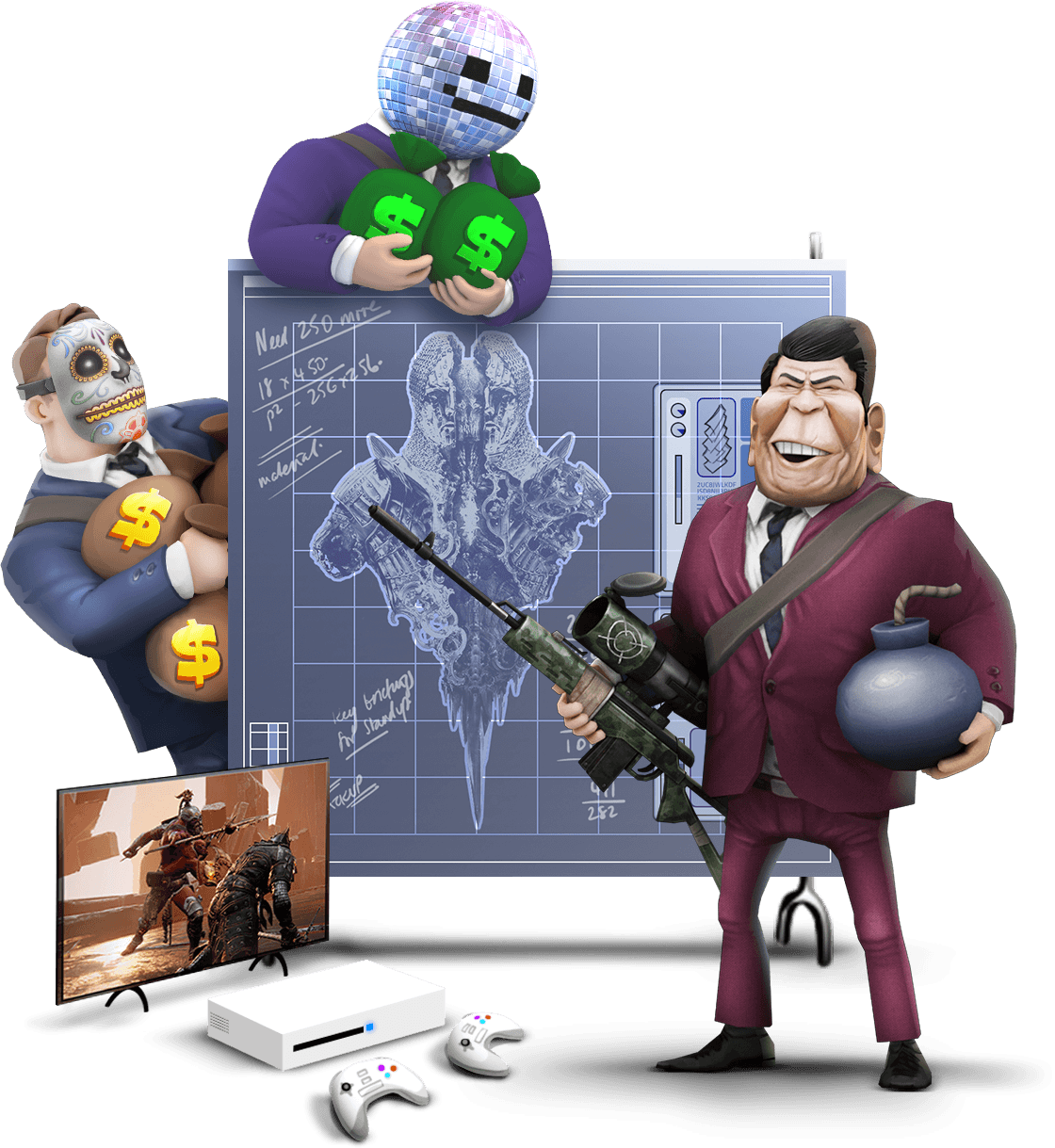 Terms and conditions for using our website
Thank you for visiting our website. We hope it tells you all you need to know about our business but if you need to know more, please contact customersupport@playstack.com.
Who we are and how to contact us
We are Playstack Ltd, a company registered in England at 56A Poland Street, London, W1F7NN, United Kingdom and company number 10168633. Our VAT number is 241068629.
Why you need to read this
We know it's the boring small print that no one likes to read. You have better things to do. But it's important to us that you do and it also gives you information that you might need in the future. These terms (Terms) (together with our privacy policy and any other documents referred to in them) set out the basis on which we interact with one another. We set out what either of us can do with the material on this website, what each of us are responsible for (our lawyers get really antsy about telling you this one) and a bit of information about us and how the website operates..
We may need to update these Terms and our website at any time and without notice, so be sure to check these Terms regularly. If we have your e-mail address, we may notify you of a change to the Terms.
We may have to suspend your access to the site or in extreme circumstances such as emergency maintenance, take the website down for a period but where possible, we will try and give everyone advance notice of this.
We're sorry but it is a condition of using our site that you need to agree with these Terms. If you don't, please do not use the site. By using the site, you are agreeing to these Terms and our Privacy Policy. We recommend that you print a copy of these Terms for future reference.
If you choose to use our service from outside the UK, we do not represent that content available on or through our site is appropriate for use or available in other locations and so you do so at your own risk. Your country may have different laws affecting this service to the UK and we cannot guarantee that we comply with them.
You must keep your account details safe
If you choose, or you are provided with, a user identification code, password or any other piece of information as part of our security procedures, you must treat such information as confidential. You must not disclose it to any third party. If you know or suspect that anyone other than you knows your user identification code or password, you must promptly notify us at customersupport@playstack.com. You are also responsible for ensuring that all persons who access our site through your internet connection are aware of these Terms and other applicable terms and conditions, and that they comply with them.
We have the right to disable any user identification code or password, whether chosen by you or allocated by us, at any time, if in our reasonable opinion you have failed to comply with any of the provisions of these Terms.
We own or are licensed to use all the intellectual property rights in our site, and in the material published on it. Those works are protected by copyright laws and treaties around the world. All such rights are reserved.
The key thing here is that you can't use any part of the content on our site for commercial purposes without obtaining a licence to do so from us.
You can do things to our site for personal use: you may print off one copy of the pages of our site and you may download extracts, of any page(s) from our site. But when you take anything from our site, you must not change it whether it's in hard copy or digitally. You also must not use any illustrations, photographs, video or audio sequences or any graphics separately from any accompanying text. Whenever you refer to our site or any content on it, you must remember to identify us (or any third party contributors we have identified) as the author.
You may link to the home page on our website (for example to tell your friends about our great games) provided you do so in a way that is fair and legal and does not damage our reputation or take advantage of it. You must not establish a link in such a way as to suggest any form of association, approval or endorsement on our part where none exists. You must not establish a link to our site in any website that is not owned by you. Our site must not be framed on any other site, nor may you create a link to any part of our site other than the home page. We reserve the right to withdraw linking permission without notice.
If you breach these rules, your right to use our site will cease immediately and you must, at our option, return or destroy any copies of the materials you have made.
You are not permitted to use any of the brands on our website or of our games without our approval, unless they are part of material you are using as permitted above.
Things we are responsible for
Content: We obviously try and ensure the content on our website is as accurate as possible. However, we don't charge you for accessing our website and the content on our site is provided for general information only. We cannot promise you by making any warranties, representations or guarantees that the content on our site is accurate, complete or up to date. We don't think there is likely to be much advice on this site but in case there is, please don't rely on it without taking independent advice.
Third party links: Sometimes we may link to a third party site. For example, where we are conducting a joint promotion. Or where we think you might be interested in information on that site. Where our site contains links to other sites and resources provided by third parties, these links are provided for your information only. Such links should not be interpreted as approval by us of those linked websites or information you may obtain from them as we cannot control the content of those sites.
User Generated Content: It is possible that some of our games may contain user generated content from time to time. This information and these materials have not been verified or approved by us. The views expressed by other users on our site do not represent our views or values. If you wish to complain about information and materials uploaded by other users please contact us on customersupport@playstack.com
Viruses: We are not responsible for any bugs or viruses on this site. We do our best but no one can guarantee that a website is safe from hackers and viruses. Please use your own virus protection software to protect your information technology and devices. We hope this is obvious but you must not misuse our site by knowingly introducing viruses, trojans, worms, logic bombs or other material that is malicious or technologically harmful. You must not attempt to gain unauthorised access to our site, the server on which our site is stored or any server, computer or database connected to our site. You must not attack our site via a denial-of-service attack or a distributed denial-of service attack. By breaching this provision, you would commit a criminal offence. We will report any such breach to the relevant law enforcement authorities and we will co-operate with those authorities by disclosing your identity to them. In the event of such a breach, your right to use our site will cease immediately.
Loss or damage you suffer: The laws on what we can legally exclude liability for vary depending on whether you are a consumer or business user. Please read the section that applies to you below. In either case, we clearly do not exclude or limit in any way our liability to you where it would be unlawful to do so. So you know, though we can't imagine how this would happen, this includes liability for death or personal injury caused by our negligence or the negligence of our employees, agents or subcontractors and for fraud or fraudulent misrepresentation.
If you are a business user
We exclude all implied conditions, warranties, representations or other terms that may apply to our site or any content on it. This means please read these Terms because we don't mean to imply any others.
We've said it above but for the sake of completeness, this is a free website. We will not be liable to you for any loss or damage, whether in contract, tort (including negligence), breach of statutory duty, or otherwise, even if foreseeable, arising under or in connection with use of, or inability to use, our site or use of or reliance on any content displayed on our site. In particular, we will not be liable for: (i) loss of profits, sales, business, or revenue; (ii) business interruption; (iii) loss of anticipated savings; (iv) loss of business opportunity, goodwill or reputation; or (v) any indirect or consequential loss or damage.
If you are a consumer user
Please note that we only provide our site for domestic and private use. You agree not to use our site for any commercial or business purposes, and we have no liability to you for any loss of profit, loss of business, business interruption, or loss of business opportunity.
If defective digital content that we have supplied, damages a device or digital content belonging to you and this is caused by our failure to use reasonable care and skill, we will either repair the damage or pay you compensation. However, we will not be liable for damage that you could have avoided by following our advice to apply an update offered to you free of charge or for damage that was caused by you failing to correctly follow installation instructions or to have in place the minimum system requirements advised by us.
Which country's laws apply to any disputes
These Terms, their subject matter and their formation, are governed by English law and the English courts shall have exclusive jurisdiction to hear any disputes arising out of them whether contractual or non-contractual.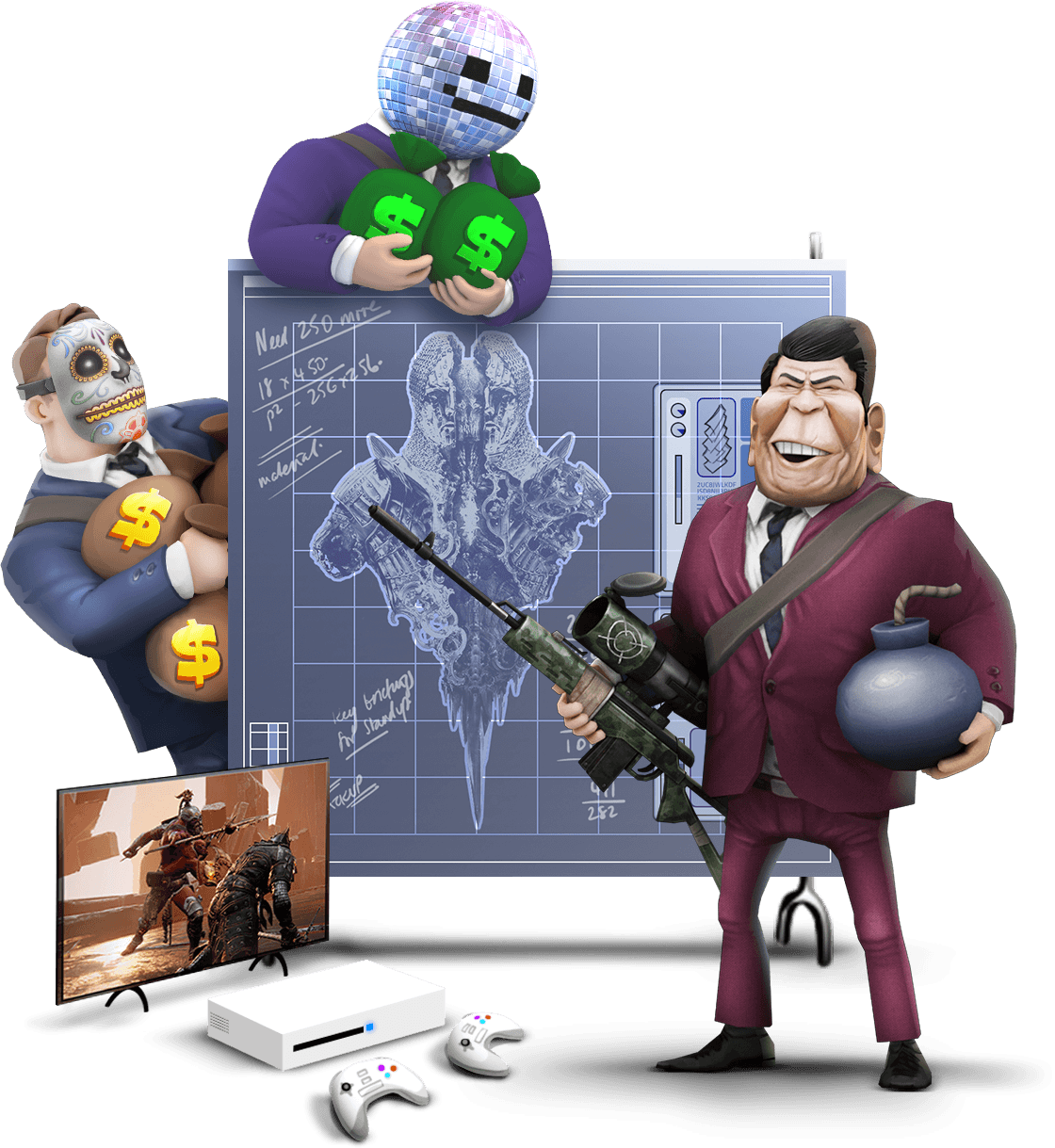 Thank you for visiting our website and even bigger thanks if you are going to download or have downloaded one of our games!
We are Playstack Ltd, a company registered in England at 56A Poland Street, London, W1F7NN, United Kingdom and company number 10168633. We are the data controller (the company which is ultimately accountable for the processing of your data) for information collected under this Privacy Policy and we are registered with the ICO in the United Kingdom.
Why you need to read this
It's a bit like telling you to eat your vegetables. We want to do what's best for you. When you visit our website or download our games, you will be giving us your information in a variety of ways as described in this policy (your personal data). This isn't about giving you the small print. It is our commitment to you that we want to protect and respect your privacy. We want to try and make it as clear as possible to you what you are agreeing to when you visit our site and when you download our games. If you have any questions, just email us at data@playstack.com and we will try and answer them!
This policy (together with our terms of use and any other documents referred to in them) sets out the basis on which we will use, store, collect, disclose and transfer (process) your data. It also applies to our Marketing and Advertising activities on all platforms and other services that we may provide to you from time to time.
We may need to update this Policy at any time and without notice, so be sure to check this Policy regularly to understand how we use your information.
We're sorry but it is a condition of using our site and playing our games that you need to agree with this policy and how we use your data for our legitimate business purposes as described below. If you don't, please do not play them.
If you choose to play our games and/or use our service from outside the UK, you do so at your own risk with the understanding that personal information collected from the service may be processed in a country whose privacy laws may be less protective than those in the UK.
This Privacy Policy was last updated on 24th May 2018
So what information will you collect about me and why do you need it?
We will collect and process the following data about you:
Obvious information you give us. This is information about you that you give us by:
filling in forms on our site www.playstack.com including our mobile apps (for example when you fill in our contact us form, register an account with us, subscribe to our newsletters and promotions; fill in a profile on a game or enter one of our competitions or surveys); or
using our site (for example by participating in discussion boards or other social media functions on our site); or
corresponding with us by phone, e-mail or otherwise (for example if you report a problem with our website or one of our games).
You know what information you are giving us and why we need the information as you are filling in the forms and requesting us to do things for you! But as a gentle reminder, this may include your name, address, e-mail address and phone number, location data and any profile information you may give us if you set up a profile on one of our interactive multi player online games. Ultimately, we need this information to provide you with our games and our service, to comply with the contracts we may have with you and to notify you about changes to our service. These are our legitimate business reasons.
Less obvious information we collect about you.
Each time you visit our site or download or play one of our games, there is some clever stuff going on in the background telling us about you. We need this in order to: improve our games and how the website and games appear to you, track how you played our games and website, provide you with our service, look at where you go after visiting our website in order to ensure we are tailoring our marketing and you don't receive irrelevant stuff. Sometimes this includes serving you with relevant ads where we include advertising on our website or in our games. We don't always include ads. Sometimes they can be annoying. But sometimes they can be quite cool and we think they add to the player experience. And let's be honest, we do get some revenue from the ads you click on and we use that cash to make newer more sleek versions of our games and then everyone's happy! For more details about how we use cookies (files stored on your server to track your behaviour online), please see our cookies section of this policy. We may also use this information to administer our site and for internal operations, including: troubleshooting, data analysis, testing, research, statistical and survey purposes, as part of our efforts to keep our site safe and secure and to measure or understand the effectiveness of advertising we serve to you and others. Finally we may send you 'push notifications' which are pop up messages on your device to let you know of updates affecting your service (e.g. that you are the highest scorer). You can turn these off on your device.
In case you are interested (you're probably not), this information boils down to technical information including: the IP address used to connect your device to the Internet, anonymous user ID, the full URL, the clickstream to, through and from our site (including date and time), products you viewed or searched for, page response times, errors, length of visits to certain pages, server log files, page interaction information (such as scrolling, clicks, and mouse-overs), methods used to browse away from the page, the platform and device you are using, SDK version, timestamp, API key, application version, device identifier, iOS Identifier for Advertising, Media Access Control (MAC) address, International Mobile Equipment Identity (IMEI), Model, manufacture and OS version of device, locale (specific location where a given language is spoken), time zone, network status (WiFi, etc.), location information (not sufficient to derive city and street names), gender, events, and page views, device type, chat history, transaction history and time zone of the player and how you play our game and site. We may receive back aggregated and anonymous data.
Also, how much of your data we use for these less obvious purposes can depend on your age. We will not target children inappropriately with in game advertising for example.
If we become aware that anyone under the age of 13 has registered with us and provided us with personal information, we will take steps to terminate that person's registration and we may retain your email and IP address to ensure that you do not try to get around our rules by re-registering.
Are you going to try and flog me something I don't want or sell my data to random third parties?
No. If, and only if, you have ticked a box to tell us you want us to market our products and services to you or to share your information with third parties then we will in the manner you have consented to only.
We use information we collect about you in various ways, like sending marketing communication about our other games and services based on your interests in the games you play or advertising within third party apps and Internet-connected devices.
What information we use for marketing & advertising
Ad identifiers and other non personal information collected from your device
Your age, country or region and gender
Other demographic and interests based information that we may acquire from third parties who have obtained your consent or have a legal right to share that information with us
You can opt out of internet based marketing and advertising on mobile applications by updating the privacy settings on your device by selecting "limit as tracking" (iOS) or "opt out of internet based ads" (Android). You may still see some marketing & advertising in game, but those ads will not be targeted using any information we hold about you.
Do any third parties get my information from you?
We use some third party contractors and share your information with them as outlined above.
In addition, we have some corporate stuff to tell you about. We hope we will grow big. So eventually, we may have a number of different group companies (we will all be owned by the same company though). If this happens, we may want to share your information around our group so they can use it for the same internal purposes as we do described above (for example we might want to store our data on one server). It is possible we could sell our business to a third party or re-organise our business or become insolvent. In that scenario, our database of customers is one of the biggest parts of that business and so we would need to share it with the third party buyer and their advisers.
We will cooperate with all third parties to enforce their intellectual property or other rights. We will also cooperate with law enforcement requests from within or outside your country of residence. This may include disclosing your personal information to government or law enforcement agencies, or private parties, when we have a good faith belief that disclosure is required by law or when we, in our discretion, believe that disclosure is necessary to protect our legal rights, or those of third parties and/or to comply with a judicial proceeding, court order, fraud reduction or legal process served on us. In such cases, we may raise or waive any legal objection or right available to us. The legal basis for collecting this information is under Art 6 para 1(f) GDPR
From time to time, we may also share your information where we have the consent to do so;
In order to provide services to you;
Where it is necessary to carry out your instructions (e.g. to process a payment);
Product and Service Improvements
Where your data is in an anonymous and aggregated format i.e. you cannot be identified from it;
Information we receive from or send to other sources. Sometimes, other people give us data about you which we may need for our legitimate business purposes or we may send data to them. This may happen when you use another website that we link to. For example, we may link through to third party payment providers. They tell us that you have paid for your products. We also might engage third party contractors to provide us with technical or delivery services that are related to your account with us. We may have to conduct credit referencing checks where this is a condition of entering into a contract with you. These third parties are our 'data processors' and we will always oblige them to protect your data in accordance with these terms whenever they process it.
Occasionally, we enter partnerships with third parties to exchange information about you where we think it will give you an opportunity to get a great product or service but we will ALWAYS ask for your express permission to do this.
We may use providers of analytical services or advertising network and search engine providers. We do not disclose information that identifies you as an individual, but we will provide them with aggregate anonymised information about our users (for example, we may inform them that 500 men aged under 30 have clicked on their advertisement on any given day or use that aggregated information to help them reach a particular demographic in our audience if and when we show you ads).
If you have registered on one of our partner websites, such as Facebook, please remember you are linking the information are giving us with the information on that website so please read their privacy policies also and remember we may connect your two profiles. Also, if we offer you the opportunity to invite a friend to play a game by using the contacts from a social network service (e.g. your Facebook friends or Gmail contacts) then we will only use those contacts to send them that invitation.
Our games do use third party tools such as AppsFlyer and Delta DNA which use unique identifiers to collect anonymised information about our players so we can analyse their behaviour when they play our games. We also use unique identifiers that track when users download an app after seeing an advert for one of our games. For more information please visit https://deltadna.com/privacy/ and https://www.appsflyer.com/privacy-policy/.
What are cookies and what 'cookies' does Playstack use?
A cookie is a piece of text stored on the hard drive of your computer, mobile or other portable device ('device') by your web browser. Broadly, this tool distinguishes you from others without identifying you by name, although our website does not collect information about registered users. If you would like to know more about cookies, including flash cookies/local storage devices, the following websites provide useful information: www.allaboutcookies.org, and www.youronlinechoices.eu. The legal basis for using security and session cookies is the provision of the service you have requested (Art. 6 para. 1 (b) GDPR).
You may set your browser and your mobile settings to block cookies and local storage devices, but if you do so, you may not be able to play our games.
Where we store your personal data and for how long?
Where?
The data that we collect from you will be kept here in the EU. However, we use Amazon Web Services to provide us with various cloud based computing products which help us use your data including storage of your data and the provision of a content delivery network. The data centres we use are based in the EU. The US does not have data protection laws equivalent to those in the EEA at present. But we are working with Amazon and Amazon are working with the US Government to sign up to the EU/US Privacy Shield which will agree certain data protection responsibilities to its operations in the US.
If we ever engage processors outside the EEA, we will ensure they are contractually bound to take all steps reasonably necessary to ensure your data is treated securely and in accordance with this policy.
How Long?
We only store your data for as long we need it. Storing data costs us money! Examples of timeframes that we may use to assess when we will delete your data are when you have been an inactive customer for two years or when we consider that the risk of any legal claim is negligible. We will also delete your data on your request though we may hold a list of the 'opt out' requests to administer your request.
Being safe and how we protect your data
All information you provide to us is stored on our behalf by Amazon Web Services and is therefore protected by their extremely rigorous security standards. Whenever we process data, we also use a variety of standard good practice security measures including requiring encryption, SSL certificates, HTTPS and ISO270xx compliance from our partners. Unfortunately, the transmission of information via the internet is not completely secure and we cannot guarantee that data breaches will never occur. Please keep your password safe at all times and log out of inactive sessions. Our site may, from time to time, contain links to and from the websites of our partner networks, advertisers and affiliates. If you follow a link to any of these websites, please note that these websites have their own privacy policies and that we do not accept any responsibility or liability for these policies. Please check these policies before you submit any personal data to these websites.
For safety purposes, we may require players to verify their accounts (because we want to make sure you are not a robot or under 13) and we might ask for your phone number, separate email address or for other ways for a parent to verify they have consented to you using our service. Don't worry! This is only to make sure you are not a robot and that you stay safe online. We won't use this information for unexpected reasons. Many of our games are for general audiences and we do not knowingly collect information from children – players that identify themselves are under 13 are not permitted to play our games. If you are a parent and are permitting your child to play the games then please review the nature of the games properly and we'd urge you to familiarise yourselves with the safety advice for children online – see: https://www.nspcc.org.uk/preventing-abuse/keeping-children-safe/online-safety/
We also do not recommend that you put email addresses, URLs, phone numbers, full names or addresses, credit card details or other identifying or sensitive information in any online chat function or profile.
Right of access. You have a right to know what information we hold about you and in some cases to have the information communicated to you. If you wish to exercise this right please contact us letting us know that you wish to exercise your right of access and what information in particular you would like to receive. We reserve the right to ask for reasonable evidence to verify your identity before we provide you with any information. Please note that we may not be able to provide all the information you ask for, for instance if the information includes personal information about another person. Where we are not able to provide you with information that you have asked for, we will endeavour to tell you why. We will try to respond to any request for a right of access as soon as possible, but we will always do so within 1 month of receipt of your request and verification of your identity.
Right to correct personal information. We try to keep the information that we hold about you accurate and up to date. Should you realise that any of the information that we hold about you is incorrect, please let us know at data@playstack.com and we will correct it as soon as we can.
Data deletion. In some circumstances you have a right to have some of the personal information that we hold about you deleted. Should you wish to have any information about you deleted, please let us know at data@playstack.com. Please note that in order to process your request you must delete our games from your mobile devices and clear our cookies from any device where you have played our games in a web browser. Where we delete personal information about you, we may still retain some or all of that information for other purposes such as maintaining financial records, protecting or enforcing legal rights, maintaining marketing suppression lists or for technical reasons such as maintaining technical security or our database integrity. We may also retain your information in an anonymised form. In some instances, personal information about you that is visible through gameplay such as username, avatar, your high scores and any chat messages may be cached on other players' devices and we may not be able to remove or update that data from those devices, for example if that device is not connected to a wifi network.
Data portability. In some circumstances, you may have the right to request that data which you have provided to us is provided to you, so you can transfer this to another data controller.
Restriction of processing. In some cases, you may have the right to request a restriction of the processing of your personal data, such as when you are disputing the accuracy of your data held by us.
Right to object. You have the right to object to the processing of personal data about you which is processed on the grounds of legitimate interests
Direct marketing opt out. If you have elected to receive direct marketing communications from us, you can change your mind at any time by following the opt out link in any marketing communication that is sent to you. If you have elected to receive more than one type of marketing communications from us, you may need to opt out of all of them individually. It may take a few days for us to update our records before any opt out is effective.
There are other ways in which you can control the personal information that we collect about you. For instance, you could disconnect your Facebook or other social network account from our games, or delete our games from your mobile device. You could also reset your mobile advertising identifier or limit ad tracking altogether using the settings in your phone. Finally, you could limit or prevent the use of cookies in your web browsers. More information on all of these options is provided elsewhere in this Privacy Policy.
The legal basis for processing your data
In each case where we process your information, we do so lawfully in accordance with one of the legal basis set out under European data protection law. The legal basis which we rely upon are the following:
Contractual Necessity. This covers data used by us in order to provide you with Services that you have requested – and that we have agreed – to provide to you, such as our games, customer services, community functionality and third party social network connectivity;
Legal Obligation. This covers data used by us to comply with a legal obligation, such as the prevention of crime or fraud or to maintain records relating to tax;
Legitimate Interests. This covers data used by us for purposes that are not harmful to your privacy and can be reasonably expected within the context of your use of our Services, such as Marketing, Advertising, analytics and research and optimisation of our games and player experience and other Services; and
Consent. Where we ask for your consent to use your data for a particular purpose, we will make this clear at the point of collection and we will also make clear how you can withdraw your consent.
If you need to get in touch you can do so either by email to: data@playstack.com, or in writing to Data Compliance Officer, Playstack Ltd, 56A Poland Street, London, W1F7NN, United Kingdom; and please ensure you include specific details on your request and the best way for us to get back in touch.
Well done! You've read the whole thing, or just skipped to the end. Remember that this document is here to help you understand our commitment to protect your data and privacy, and to ensure you know how we are using any information we collect or need to store. If you have any questions or need more information, please do get in touch…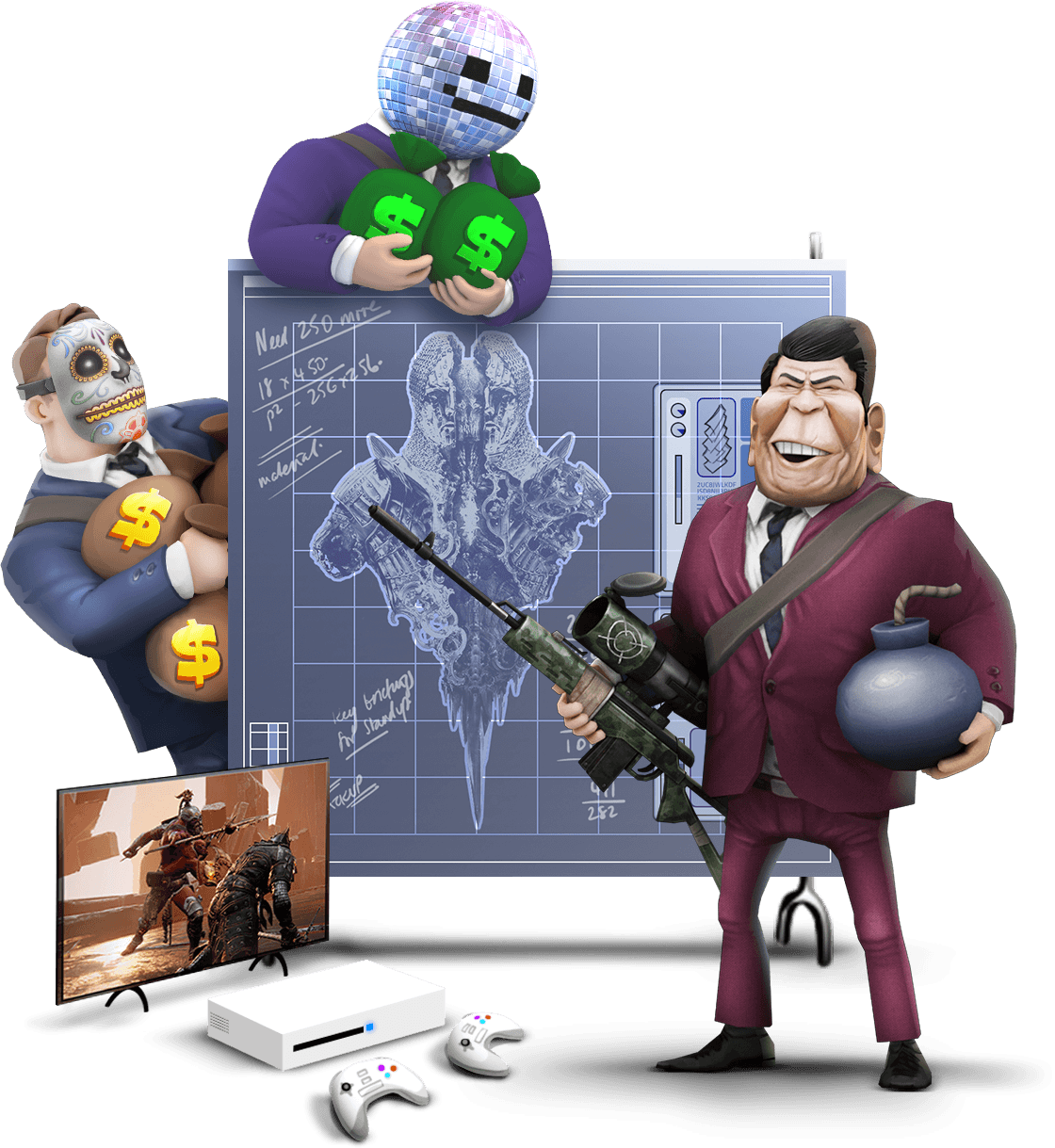 Playstack video policy for game streaming and content creation
We are passionate about allowing our streamers the freedom to express themselves whilst enjoying the games we create. To ensure that you do so fairly, and in line with intellectual property and specifically copyright rules, we have set out the following guidelines for the use of gameplay and screenshots from our games ("Gaming Content").
You may create, upload, livestream and monetise videos on online live streaming websites using our Gaming Content, but only using the authorised Monetization Methods (including advertising and partner programs of live streaming services and available to the public for free). Other forms of monetization of our intellectual property for commercial purposes are not permitted (including limiting access to our content for payment of any kind) or licensing our content to another company for a fee of any kind.
You may only use our Gaming Content which has been officially released to the public, or from promotional materials officially released (such as product trailers) and please do not post spoilers which ruin the experience for others.
You should include your own creative input and commentary on our Gaming Content. It is not permitted to make videos and images that just contain mere copies of our Gaming Content without any of your creative input or commentary.
If you want to use the intellectual property of a third party (e.g music) together with our Gaming Content, you are responsible for obtaining any necessary third-party permissions. Please note that some game soundtracks or songs may not be owned by us, but instead are licensed from an artist. As this varies from game to game, please be aware that music may trigger content flags and potential removal of the video. Game soundtracks may not be posted or distributed separately and apart from game footage.
You are not permitted to imply or state that your videos are officially affiliated with, sponsored, endorsed or approved by us.
We reserve the right to remove any content that we believe is unlawful, infringing, inappropriate, or not in line with these Guidelines at any time.
We will update these Guidelines from time to time. Please refer to the latest version before sharing your content.
We hope that the above Guidelines are set out clearly. If you still have questions, please refer to the Frequently Asked Questions set out below.
Frequently Asked Questions
What content is acceptable under the Guidelines? Additionally, what content is not acceptable?

We encourage you to use our Gaming Content in videos and images that feature your creative input and commentary. However, you may not simply upload or livestream an existing video, gameplay footage without your own creative input, or a copy of content created by someone else without their express permission and please do not post spoilers.

Do the Guidelines cover video uploads or livestreams as well?

These Guidelines cover both uploads and livestreams.

What exactly are the "Monetization Methods" as referred to in the Guidelines?

Streamers can monetise their streams on services such as Twitch (e.g. the Twitch "Affiliate" or "Partner" programs).

Can I sell content that I create and upload or livestream on a sharing service if it includes your content or other creator content?


No, you may not sell any videos, music or images that you have created using our content or any other unauthorised IP content of a third party.

What about corporate entities, do the Guidelines apply to them?

The Guidelines are only applicable to individual streamers.

Will there be cases where we will remove content from sharing services?

Yes, we reserve the right to remove any content that we believe is unlawful, infringing, inappropriate, or not in line with these Guidelines. In some cases, we may take down videos on behalf of our third-party partners and in line with our End User License Agreement and Terms of Service.

What do you mean by content that is "unlawful, infringing, or inappropriate"?

Examples of unlawful, infringing, or inappropriate content includes some of the following, although these are given for guidance only and there may be others as set out in more detail in our ToS:

Content that infringes any of our intellectual property rights, our developers or any other third party intellectual property rights;
Content that violates any applicable laws or regulations;
Content that features pirated software.