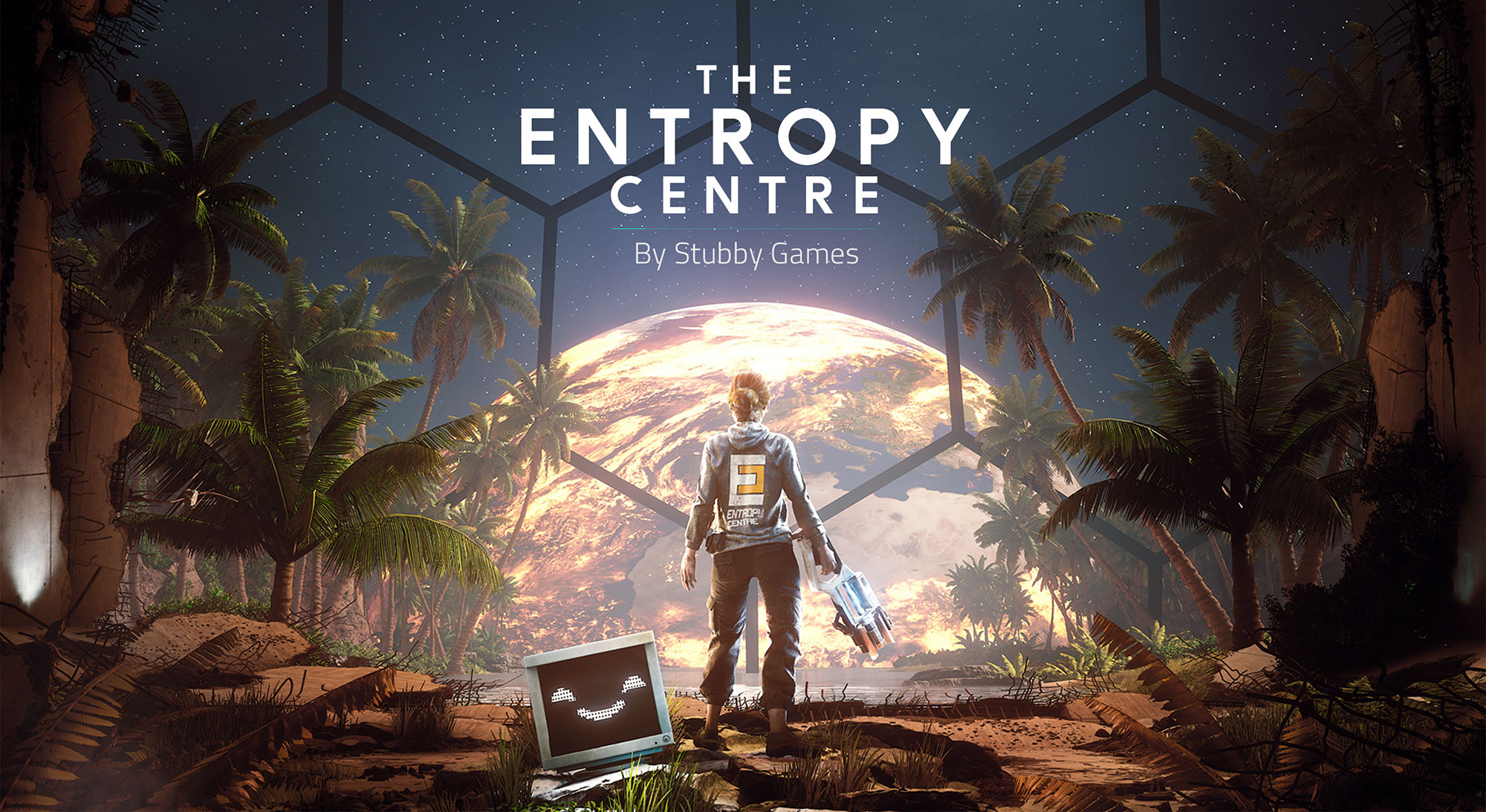 Tens of thousands of games flood onto marketplaces every year. One of our most important jobs at Playstack is to cut through this sea of new releases to find those needles in the haystack, the diamonds in the rough.
We reached out to Daniel Stubbington – aka Stubby Games – after discovering a trailer he had made for the game on Steam. As soon as we got our hands on an early build of The Entropy Centre, the game just clicked with us. The overgrown sci-fi setting, witty writing, outstanding visuals and mind-bending puzzles formed a project unlike anything that was currently on the market – we recognised this and knew we had to shine a light on this phenomenal game. Stubby Games began developing The Entropy Centre as a hobby, working on weekends and evenings. The multi-disciplined, multi-talented one-man studio built the game alongside a full-time job, truly dedicated to his passion and love of game development.
Signing with Playstack enabled Daniel to focus on development full-time, to create the best possible game he could. We believe the key to success is to give developers all of the creative freedom they need, while providing them with the expert knowledge, tools and resources to make their dreams a reality.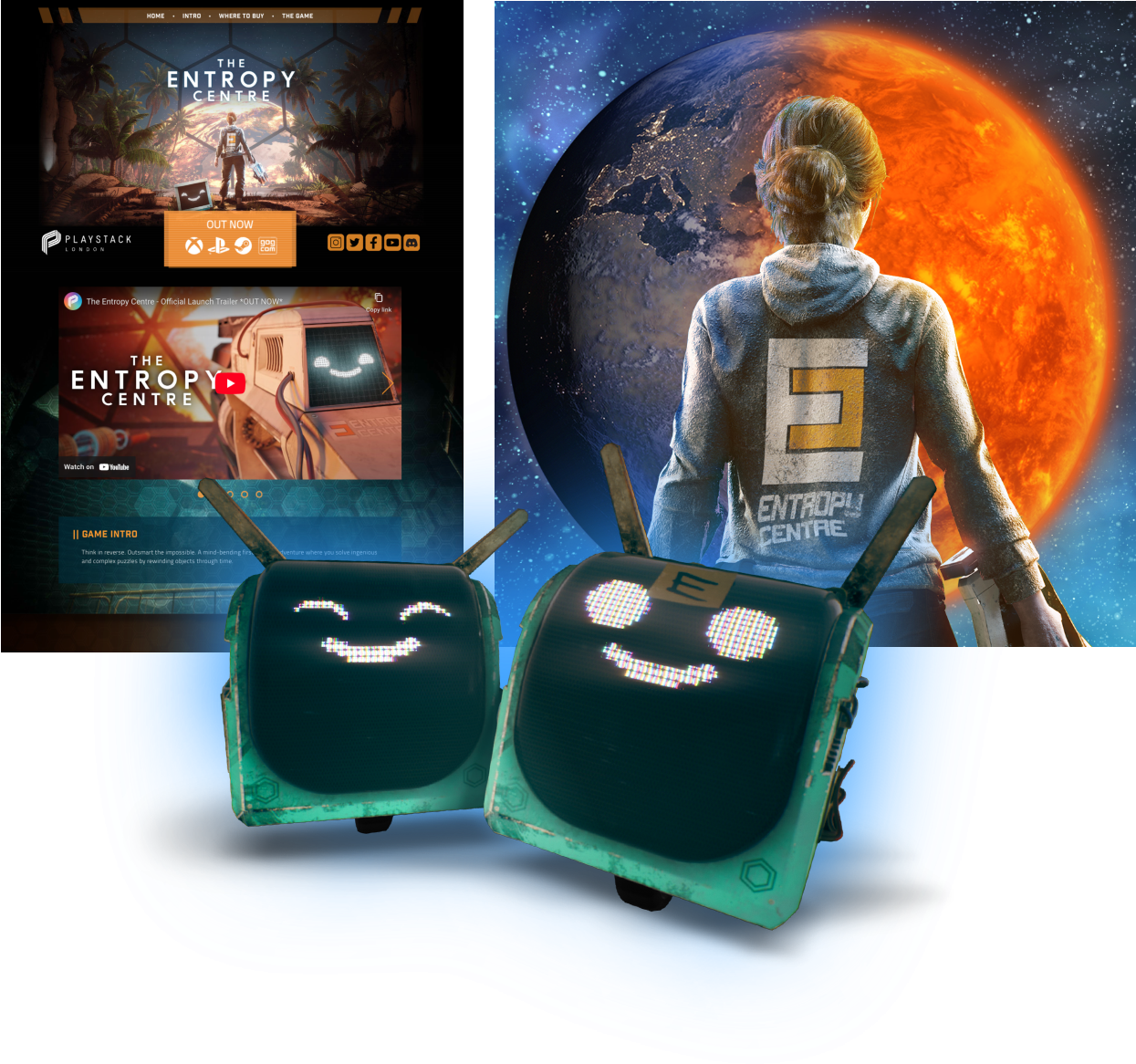 We aren't here to tell you how to make your game, and Playstack will never undermine the efforts of developers we work with. We want to give developers access to resources that they would not be able to obtain by themselves if they self-publish, and this is what we did with The Entropy Centre.
An example of this was Daniel's desire to work with specific voice actors and a composer. These were additions that he believed would elevate his game to a higher standard, so we were happy to help provide the resources to make this happen.

Join a community of fellow puzzle operatives on The Entropy Centre's Discord to keep up to date with updates and join the conversation.
Join Discord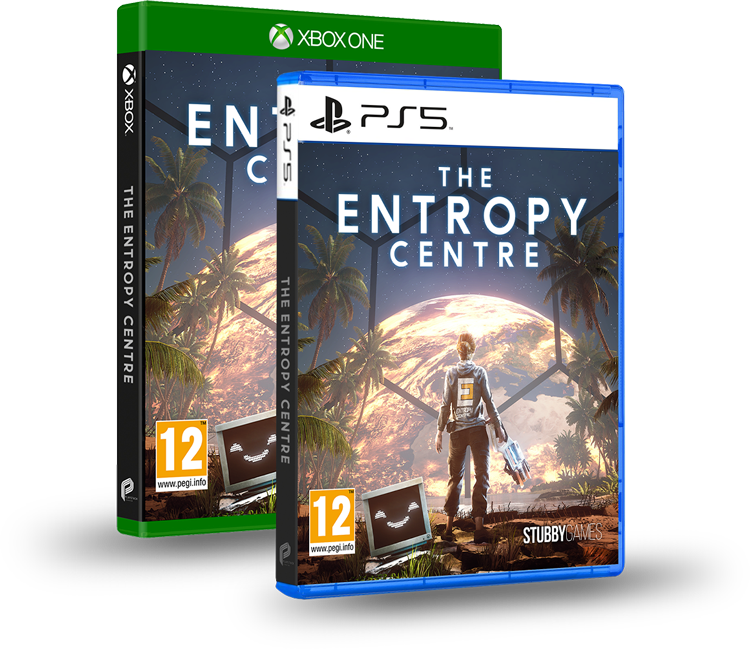 Playing The Entropy Centre
Development of The Entropy Centre was finalised in 2022 and the game was released on November 3rd of that year.
The game is available to play and enjoy on Playstation 5, Playstation 4, Xbox Series X|S, Xbox One and PC.
Go to Steam Store