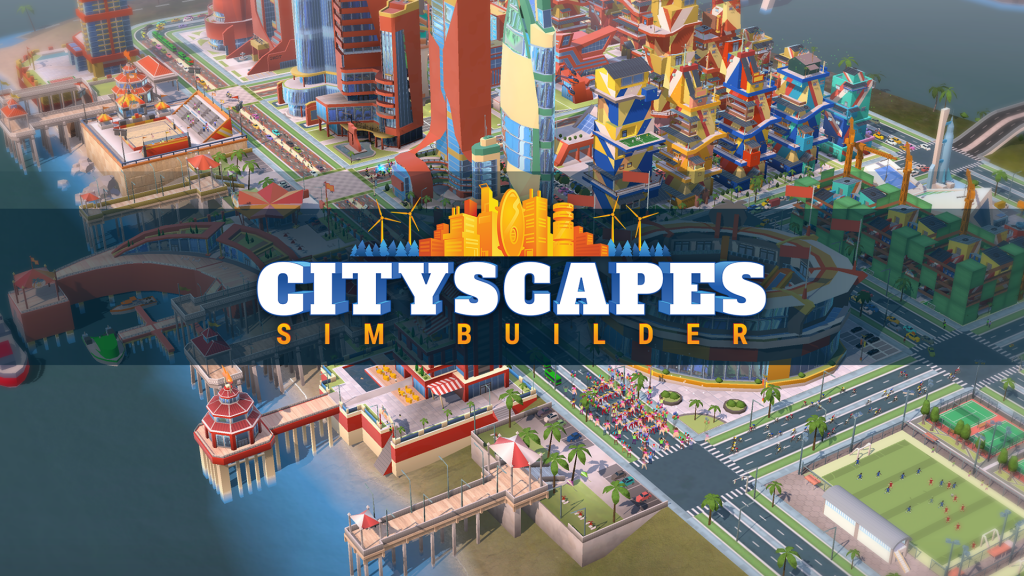 Last year, we announced our acquisition of Magic Fuel Games was the beginning of a creative partnership that would tap into Playstack's publishing experience and Magic Fuel's prowess in the simulation and city-building genres. Today, we are excited to announce the first release resulting from this partnership – Cityscapes: Sim Builder, out now exclusively on Mac, iOS, and Apple TV via Apple Arcade.
Created by veterans whose pedigree includes SimCity, The Sims, and Spore, Cityscapes: Sim Builder is the first city-building simulation game on Apple Arcade. Assuming the role of City Mayor, players manage the inception and development of their cities, incorporating urban planning, sustainability measures, and more to fulfil their citizens' needs while realising their own creative visions. 
Playstack's CEO, Harvey Elliott, is already a massive fan of the game, "Cityscapes: Sim Builder is a game created by veterans in the simulation space and epitomises the best qualities of the genre. Importantly, the game has a strong focus on the significance of sustainability – a real-world issue which players are striving to improve within the world of the game. We're excited to be working with Apple and its Apple Arcade platform on the launch of Cityscapes: Sim Builder and beyond."
Cityscapes' Director and CPO at Magic Fuel Games, Kip Katsarelis, is similarly thrilled with the release of the game, saying, "Having co-founded Magic Fuel Games several years ago, it's been great to go back to our roots and make a city-builder of PC and console quality on mobile platforms. Many of us have fond memories of playing these open sandbox-style games in our youth: with Cityscapes: Sim Builder, we wanted to recreate those experiences for a whole new generation. We're proud that our first project as part of Playstack is to bring this fantastic new city-builder to life on Apple Arcade."
You can now try Cityscapes: Sim Builder for yourself here, and read Apple's announcement on the launch here.